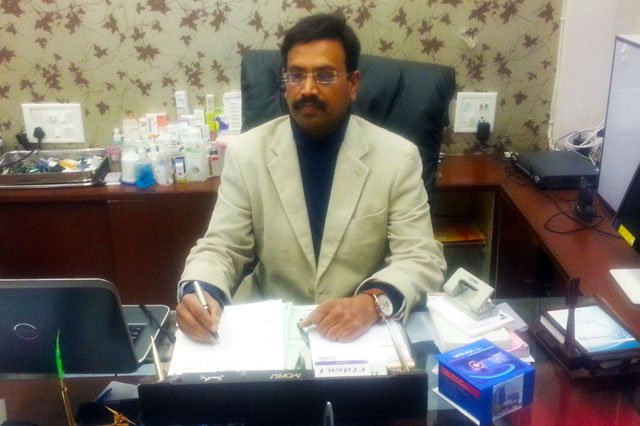 Welcome To Dr. Sunil Agrawal's clinic
Dr.Sunil Agrawal is a Indore, Madhya Pradesh based Consultant Ear, Nose & Throat (ENT) Surgeon.
Dr Sunil Agrawal has extensively trained in all the ENT surgeries like Micro ear surgery , Laser ENT Surgery , Headache , Vertigo , Allergy and other ENT surgeries. Dr Agrawal is currently works as The Director and consultant Head of the ENT Department in Apple Hospital which is some of the top and best hospitals in Indore Madhya. His private practice is based at The Indore Clinic where he has a fully equipped consulting suite…
Call Us Today for FREE Consultations
Urna habitasse imperdiet! Aut, deleniti nisl varius nunc iure iure nunc sit.
One of the best's leading ENT Specialist can providing safe & compassionate
care at its best for everyone.
These include hearing loss, tinnitus, ear infections, wax, ear pain, fluid in the ears, perforations of the ear drum, tumors, cholesteatoma, dizziness/Vertigo.
Nasal and sinus disorders including: sinusitis, acute or chronic sinus infections, epistaxis, nasal congestion, runny nose, abnormal sense of smell, sinus headache, nasal polyps.
head and neck areas including: the nose and nasal cavities, lips, mouth, tongue, throat, tonsil, larynx, salivary glands, neckand the thyroid gland.

We evaluate and treat conditions such as Strep Throat, Mono, tonsillitis, tonsil enlargement, pharyngitis, snoring, tonsil stones, bad breath, trouble swallowing.
Allergy occurs when a person reacts to substances in the environment that are harmless to most people.
It is a test that is widely used and highly recommended all over the world for determining the substance that causes allergies (allergen).
Highly recommended Dr Sunil Agrawal
I was suffering from severe sneezing and allergy issues I was not able to sleep at night due to sneezing and my nose used to flow continuously I consulted various doctors but they gave only temporary relief with heavy medicine .Then I consulted dr sunil sir he did allergy test and after diagnosis gave me oral drops to put on tongue for 3 months It has been months now and I am perfectly normal and health and able to sleep properly. Thank you Doctor
Rekha.chouhan Rekha.chouhan
2023-04-27
Very gentle attitude and my sister got relived of her allergy issues which she was suffering from last 5 yrs She got Allergy test done and got its diagnosis Now she is much much better Thank you sir for bringing my sis back to life
Good and genuine doctor who treates my mother's deafness and given very good hearing aid to her she is very happy
Dr Sunil Agrawal is Best ear ,nose and throat specialist in Indore, thanks Google in helping me in finding best ENT specialist in Indore, He treated my big swelling in my throat, he diagnosed properly and operated very nicely and cure it without any discomfort, he explained me each and everything about my desease and made me tension free, God bless him
Finest doctor Excellent diagnosis Thank you sir for curing my illness
I have had the worst experience ever with this doctor Sunil Agarwal, he has so much pride in himself that he thinks there is no better doctor than him, he talks in such a bad way in Indore, what to say now about this My son had some problem in his ear, so he went to it. What to say about such a doctor who doesn't even know how to talk to children! I will say this to all of you, show some other good doctor
,,Best ENT doctor in Indore and my problem solved and good treatment...👍